It only took me two weeks to make a decision of going to Vietnam with my two daughters. They had wanted to offer incense to their recently deceased grandmother on their father's side who passed away last November. In addition, the children had not been back to Vietnam for about seven years.

It was tiring and stressful to prepare for the trip in such a short time. By the time we get to the San Francisco Airport we were all exhausted and slept; thus, we did not feel the flight was long.

12/13/2015: The plane took off from San Francisco airport.

12/15/2015: We arrived at Tân Sơn Nhất and were greeted by friends. It was the first time I was greeted with a basket of flowers. Thank you to Marie Curie Alumni friends for making us feel welcome.

12/16/2015: Phú took us to Gò Công Tây, where the grandparents rest. We used to bring the children home to visit the grandparents but they are now gone. I remember our first time coming back to VN in 1996, Thanh Thảo had just turned 2, Duy Khiêm was only 10 month-old. The children were too young to go anywhere but we were happy sitting and resting in their house in Thủ Đức District (the old, now the District 90).

Standing before their graves, I quietly said: "I brought your grandchildren home to visit you. Bless them when you are in heaven." After the offering of the incense, we went back to Saigon and prepared for our first charitable trip the next day.

We had a total of two passenger cars and a truck sponsored by XL.

The first location was Tình Thương Tân Thông House at Củ Chi, a house for the Elderly. The majority of the elderly here are still alert; however, there are some that are completely paralyzed and need 24/7 care.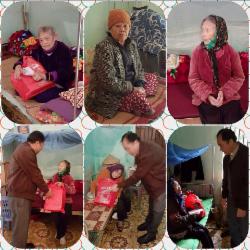 Distributing gifts to the Elderly
at Tân Thông Elderly House,
Củ Chi, S. Vietnam

Thank you to Marie Curie Alumni Viet Nam, you are able to live what others desire, keep up the spirit and teach our children and grandchildren always to live as you have lived.

Dear benefactors, if you were to set foot in this place just once, you would understand that people are looking forward for your caring.

12/29/2015: Father Quang, the driver, and I headed to Ba Sao Leprous Center in Hanoi. The place is about four hours away by driving. We have gifts and envelops for everyone. I would imagine they will be very happy to receive what we have prepared for them.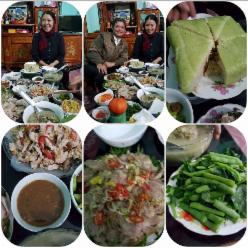 Fr. Quang and the food prepared
for the Leprous People

As we approached the center, we saw that they were expecting us and waiting for us in the front yard. They are not just waiting for our gifts; rather, they are waiting to be connected with those who still care for them.

They were ecstatic to receive banh chung. Fr. Quang has also bought biscuits and prepared an envelope for each of them. For those who are not able to come, we visited them in their living quarter and handed each person a gift.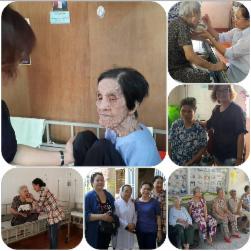 Leprous people at Trại Ba Sao,
N. Vietnam

On Jan 2, 2016, we had decided to come here even though I knew there are only a few dozen patients. It was a long way from Hanoi. Our vehicles went through rough and winding roads. By the time we reached our destination, we all were exhausted. Fortunately, it did not rain or else we would not be able to go over the mountain pass.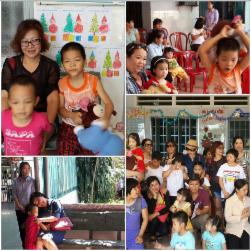 Ambassador Duy Hải at Hoa Hồng Orphange,
Đà Nẵng, C. Vietnam

Prior to the trip, Duc had contacted the principal asking for advice on what to bring. Noodles, fresh milk are still the optimal demand for small children at this place. Most families are poor; the children go to school with a few sweet potatoes in their bag.

As we approach the school, seeing how ecstatic the children were as they came out to welcome us made me think of the gap between the rich and the poor. We live in a sophisticated world yet there are many kids still suffering malnutrition and lack of basic needs of clothing and foods.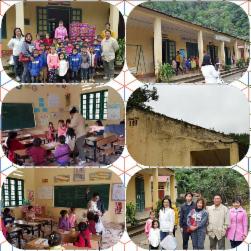 Duy Hải at Nậm Tông School,
Highland, N. Vietnam

After the children helped us carried the stuff in, I gave them a treat, they became quiet as they were enjoying their candies and cookies with each other. I had a chance to walk through a few classrooms; the rooms were low lit because there is no electricity. Afterward, the principal, the two young teachers, and I sat and had tea. They shared with me the difficulties they face in managing a few dozen of students at different levels.

When we were done chatting and before parting, we went outside to take a few pictures. I said to the teachers: "We need to teach the children knowledge but do not forget to teach them about human dignity. It is needed to transform our country. We pray for our motherland.

On Jan 17, 2016 morning, a passenger car and a truck brought gifts to the home of Tình Thương Suối Tiên. Every time I came back to this facility, I feel happy because it is well taken care of by Sr. Hương who is the director of this center. She came to serve the elderly when this place was still undeveloped and the road was muddy. It has been 20 years. The center is now quite organized - from the accommodation for the elderly, to the place for health care, and burial. It was the result of many sacrifices made by Dominican sisters. It is a place that the elderly live in trust, hope, and compassion of the sisters knowing that their remaining days are coming and they just want to have a peace place to live.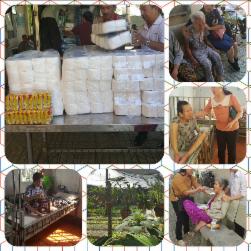 Ambassadors at Suối Tiên Elderly Facility,
Đồng Nai, S. Vietnam

Dear benefactors,

During this trip, we were only able to assist the elderly, the orphans, and the poor; however it had already consumed a large amount of our foundation's budget. If you were able to see these unfortunate people, you would know their needs and understand that people are looking forward for your help and care.

Please continue to help us during our upcoming programs in July, 2016 and October, 2016.

Respectfully Yours,

Duyhai Nguyen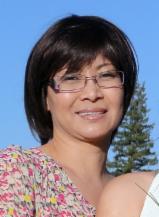 We respect our clients and do not discriminate between them
on the basis of religion, region, and race




There are no administration costs. All donations go directly to the recipients







© Copyright 2016-2017 Friends Of The VU Heritage Foundation. All rights reserved
4457 Park Paxton Place - San Jose - California 95136 - USA
A Public Benefit Non-Profit Organization No. 3429996
Calif. Charity Registration No. 0139 619 7376
Federal Tax ID No. EIN 45-4160199

Website created by Hoa Vu and is solely responsible for its content.
Last update: 06/25/16


Mission Value Services Support Us Board of Directors