Monica Vu,

A Sign of Successful Collaboration of Public Guardian Office (PGO), Adult Protective Services (APS) and In-Home Supportive Services (IHSS)

We are so proud for one of our foundation members who is not only successful in education then applied what she has learned from school to assist her clients as well as pay back to society. Monica has obtained a Bachelor of Science in Business from the University of California - Berkeley and a Master of Social Work from the University of California - Los Angeles. In work experience, she has spent two years as Counselor for the Los Angeles County, four and five years as Social Worker at Orange County and Marin County,respectively.

In total, we distributed about a thousand gifts and 200 scholarships. Each scholarship worth between 100 to 300 USD; that depends on the students' household or circumstances, qualifications and achievements. Here are some photos and a list of receivers.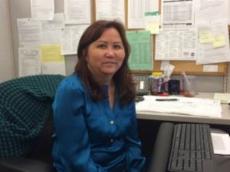 Monica Vu, MSW


From time to time, Monica has received notes and messages from her directors and clients to reflect what she has done for them. Here are some comments that she has received lately:

Hi Monica,

I'd like to let you know that how lucky we are to have you as a member of my department. You've done a great job to complete the Collaboration of GPO, APD, and IHSS project in timely manner. Moreover, you're willing to assist your colleagues whenever they need. It is a reflection of the great work you do every day, and is an example of the wonderful kindness and support you give to your peers.

Thank you! You are a star!!
CJ, Director
Dept of Health & Human Services
Div of Aging & Adult Services
Marin County, Calif


And a recent email from her client:

Sent: Tuesday, December 01, 2015 2:55 PM
To: CJ, Director
Subject: Commendation for Monica Vu, MSW


To Whom It May Concern,

My mother, Carol, requested that I write a letter of commendation for Monica Vu. Carol said that Monica showed insight and caring and she asked me to send her special thanks to Monica for her efforts on my mother's behalf.

My mother was able to figure out the means to stay in her own home, in part, because of the support of the IHSS program. For many years, she relied upon the IHSS workers to take care of the tasks she was no longer able to manage, including shopping, light housekeeping and food preparation. There often seemed to be a tug of war between wanting support and not wanting them to stay.

While my mother did have concerns about the challenges in dealing with caregivers, the option at the end to get people close to my mother involved with IHSS added the level of comfort and security needed to allow my mother to die in her home and not a facility.

She appreciated that Monica understood my mother's concerns about both how to manage and also listened to her perspectives on IHSS caregivers.

Warm Regards,

Carol's daughter

Sheila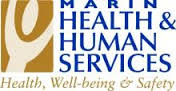 Logo of Marin County


In recent years, Monica Vu is a symbol of humanity to carry out our mission and practice social work theory at work. She has devoted herself and was working diligently to eliminate the barriers of isolation, substance abuse and lack of transportation for her clients and creating a better living condition for the most vulnerable low income people in Marin County.

This article was posted in the Herald Tribune News in Northern California on July 16, 2015.

Health and Human Services (HHS) success stories come in many forms. The most obvious and visible success stories are when there are positive outcomes for clients, but success can also come from improved internal processes, behind-the-scenes improvements, and collaborative approaches that lay the groundwork for future successes.

A pilot program that has revamped the Representative ("Rep") Payee program, a program administered by the Public Guardian Office (PGO), now allows for greater flexibility and collaboration between programs. Specifically, the Rep Payee program has been extended to allow referrals from Adult Protective Services (APS) and In-Home Supportive Services (IHSS) programs, and successes abound.

The Rep Payee program allows for the PGO to act as a receiver of Social Security Disability or Supplemental Security Income for clients who are not fully capable of managing their own benefits. Individuals who receive this service usually have a cognitive impairment which affects their judgment, whereby they need assistance with money management to assure that bills are paid, and to protect them from potential financial abuse or undue influence from others.

In the past, because of program capacity limitations and stringent requirements for participants (such as age requirements, specific physical ailments, and a mental health diagnosis), acceptance into the Rep Payee program only came through mental health case manager referrals.

One significant benefit of the pilot program is that it has opened the door to many people with extenuating circumstances who do not necessarily have a mental health diagnosis. In the course of APS work, which often focuses on elders, there are many individuals that struggle with other types of cognitive impairments that limit their ability to provide for their basic needs. One of the most commonly encountered is dementia, including Alzheimer's disease, which makes it very difficult for individuals to manage their finances and pay their bills because of debilitating memory loss and confusion.

With the new arrangement in place, APS social workers can now directly refer clients for Rep Payee services through the PGO. This fills a gap in our community where there are very limited resources for money management services for adults and older adults with varying cognitive issues. According to Monica Vu, "This collaboration provides a much needed resource for many of APS clients who can now remain safely in their homes through the IHSS with the addition of Rep Payee services from the PGO."

Through this arrangement the PGO provides the money management support, and either APS, IHSS or another program in Aging & Adult Services provides the accompanying case management services to support the client in their other areas of need. "The IHSS and APS case managers have been a wonderful support and been available for home visits and ongoing consultation," says Monica Vu.




Logo of Orange County


As a result of the three programs working together in new ways, they have made great strides in positively effecting clients' lives. In a recent successful outcome, HHS social workers Monica Vu has worked so hard to evaluate and address clients' multiple barriers, including isolation, substance abuse, and lack of transportation. These additional barriers made it difficult for the client to travel to the PGO office to pick up funds for food and incidentals, resulting in poor nutrition from lack of healthy food and his ability to access it, and poor personal hygiene. Monica team worked together to set up a grocery and meal delivery system to help them remain independent and living at home, assisted them manage their money, attend to their personal needs, and helped them reapply for subsidized housing that they were at risk of losing.

An unanticipated benefit of this pilot program has been that the introduction of additional clients to the Rep Payee system has provided a gateway for those clients who may end up eventually being referred for conservatorship with the PGO. It has served as a bridge and introduction to financial support services, which may make an eventual transition to conservatorship easier on the client.

The goals for APS, PGO and IHSS programs are to maintain at-risk individuals at home, to allow them independence and self-sufficiency, and to develop an exit strategy from the professional support systems they utilize, if and when appropriate. Monica has created an important step toward supporting program goals and assuring successful client outcomes. The result: success all around!




Logo of Los Angeles County







© Copyright 2016-2017 Friends Of The VU Heritage Foundation. All rights reserved
4457 Park Paxton Place - San Jose - California 95136 - USA
A Public Benefit Non-Profit Organization No. 3429996
Calif. Charity Registration No. 0139 619 7376
Federal Tax ID No. EIN 45-4160199

Website created by Hoa Vu and is solely responsible for its content.
Last update: 06/25/16


Mission Value Services Support Us Board of Directors