CORE VALUES
We fully engage our hearts and minds in our work and operate with a "Yes, We Can" attitude each day. Furthermore, we will be compassionate and caring while assisting clients and working with each other through:


Commitment
We honor and uphold our commitments to this agency, colleagues, and the clients we serve. We will continue to serve them in a compassionate and caring manner.

Communication
We communicate with colleagues, clients, and the community in an open and clear manner that enhance understanding. We respect others, protect confidentiality and hold ourselves to the highest professional standards.

Leadership and Professionalism
We recognize that each of us leads by the examples we set. As leaders, we seek to find and offer solutions for the problems and challenges that emerge.

Respect
We value, respect, and honor diversity in religion, language, community, special needs, and other forms of difference. Furthermore, we are open to expression and encourage participation from diverse viewpoints.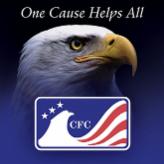 CFC Member #52733

"To live just a meaningful life is inadequate.
You must leave a legacy for your children."

- H. Vu