Bethlehem Baby Hospital, Palestine


On Christmas day of 1952, a Swiss priest Rev. Ernst Schnydrig observed a Palestinian father was crying while burying his baby. That cemetery is in a corner of the refugee camp where his family lived. Then Rev. Schnydrig and his friends made an important decision resulting in the founding of Caritas Baby Hospital. They did not want to allow children in Bethlehem – the birthplace of Jesus Christ – to be denied qualified healthcare. Their promise, "We Are there!" motivates and inspires the supporters of Bethlehem Baby Hospital even today.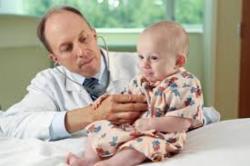 "We Are there!"

Bethlehem Baby Hospital is also called Caritas Baby Hospital that is managed by the Caritas Association of German, Austrian, and Swiss nationals. It's located on the Palestinian side on the road that runs directly from the center of Jerusalem to the Church of the Nativity in Bethlehem, which is only 200 yards from the Israeli checkpoint. This hospital is the sole children's medical center to cover healthcare for approx. 500,000 children who live on the West bank of the Jordan river.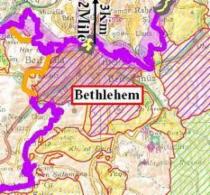 Bethlehem and surrounding areas

Each year, Bethlehem Baby Hospital provided medical treatment to approximately 35,000 children. This modern facility accepts any child – irrespective of religion, nationality or social background. The care they receive here ensures that each child gets a fair start in life.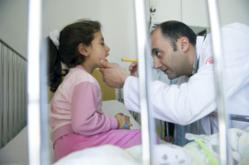 "We Are here to Care for You"

Untill today, the needy receive treatment free of charge. Despite wars, occupations and shifts in the balance of power. The doors of Bethlehem Baby Hospital have remained open to all for over 60 years to treat children suffering from mild flu-like symptoms to severe illness such as cardiovascular disease, respiratory ailments, stomach disorder, kidney and liver diseases, developmental problems or metabolic disorders, and injuries by weapons.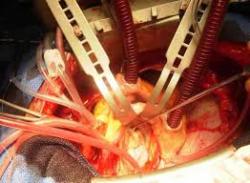 An infant undergone heart surgery

In addition, Bethlehem Baby Hospital's Inpatient Wards can care for up to 82 children at a time. Also, the Intensive Care Unit for children is being expanded, increasing capacity to handle emergencies and children in critical condition.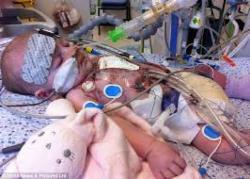 A toddler in the ICU

When children require inpatient treatment, the mothers take an active part in caring for them. The counselors use the mothers' time at the hospital as an opportunity to talk with them in what they call the Mothers' School. The women learn how to care for their children so as to prevent further illness.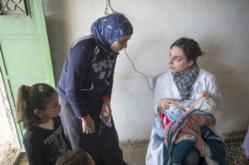 A mother and a counselor

During their child's stay in the Bethlehem Baby Hospital, the mothers also receive visits from social workers. In many cases, they are able to work together to find solutions for the family's living conditions.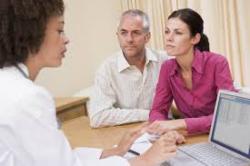 A social worker assisting a parent

The School of Nursing at Bethlehem Baby Hospital is a college which offers young women and men a two-year course of study in nursing. After graduation, they find work at Caritas Baby Hospital itself, or at other hospitals in the region.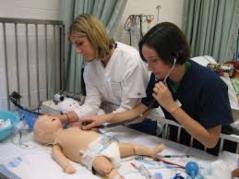 A nursing student in training

Bethlehem Baby Hospital is a miracle of incarnate love that Jesus has given to his people. It is indeed a source of heavenly beloved light that shines in the Palestinian areas where the people are in need of love and sympathy due to the war. This is a hospital where there is no racist, religious, cultural and political discriminations. And the hospital is in need of your contributions to maintain operation.

Since 2004, Rev. Nguyễn Văn Tịnh has sent approx. 5000 USD each year to the hospital. In the last five years, 2012 – 2016, he sent $4500, $3200, $9950, $6100 and $6800 respectively.

Next year, 2017, he plans to send at least $7000 to this hospital. We ask you to help to raise this amount and also pray for them. As the Lord said, "People see the good deeds you do, to glorify your Father who is in heaven." (Matthew 5:16)





All contributions are tax-deductible in accordance with IRS regulations. Please send donations to:






© Copyright 2016-2017 Friends Of The VU Heritage Foundation. All rights reserved
4457 Park Paxton Place - San Jose - California 95136 - USA
A Public Benefit Non-Profit Organization No. 3429996
Calif. Charity Registration No. 0139 619 7376
Federal Tax ID No. EIN 45-4160199

Website created by Hoa Vu and is solely responsible for its content.
Last update: 06/25/16


Mission Value Services Support Us Board of Directors