These Abandoned Children Need Your Help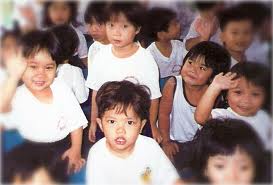 Please sponsor an orphaned child so he/she can escape poverty and achieve his/her dream

1 Dollar a Day, You Can Save a Child

You may choose to sponsor any of the children posted in this website

Your monthly sponsorship gift of $30 will provide an orphaned child with:

Food
Medical and Dental Care
Educational Support as Needed
Clothes, Shoes and More!
How does sponsorship work?

It only takes a caring heart and one dollar a day. By sponsoring a child for just $30 a month, you can make a difference in the life of a child and change their "hopeless" situation into a "hopeful" one.

It's easy to sponsor a child!

Select a child or you may look for a child by age or gender.
Watch for your Welcome Kit in the mail including a photo and information about your sponsored child.
Stay connected. We'll send you updates and provide opportunity for you to write as your sponsored child grows.






We respect our clients and do not discriminate between them
on the basis of religion, region, and race





There are no administration costs. All donations go directly to the recipients

© Copyright 2016-2017 Friends Of The VU Heritage Foundation. All rights reserved
4457 Park Paxton Place - San Jose - California 95136 - USA
A Public Benefit Non-Profit Organization No. 3429996
Calif. Charity Registration No. 0139 619 7376
Federal Tax ID No. EIN 45-4160199

Website created by Hoa Vu and is solely responsible for its content.
Last update: 06/25/16


Mission Value Services Support Us Board of Directors