Biên Bản Buổi Họp về việc chống phun thuốc muỗi

Lúc 2:00pm ngày 22/5/2014, West Nile Virus Ad Hoc Committee đã họp khẩn với những viên chức cao cấp nhất của Agriculture and Environment Division, Santa Clara County, Calif để yêu cầu bỏ việc phun thuốc đêm nay.  Dưới đây là thành phần tham dự:

- Jim Blamey, Director, Department of Environmental Health
- Joseph Deviney, Commissioner/Sealer, Agriculture & Environmental 
- Amy Brown, Director, Agriculture and Environmental Management

West Nile Virus Ad Hoc Committee members:
- Hoa Vu
- Brandi Madison
- Dr. Keith Howe
- Nancy Pamello
- Kathryn Mathewson
- Ruth Cole

Sau đây là phần trình bày của Hòa Vũ:

Last month, on April 29, Vector Control District (VCD) sprayed on the Alviso area by airplane and it worried me tremendously.  The pesticide spreads out of the area several dozen miles and I know for sure it will come to my residence in San Jose within a few days.  The VCD also did not announce to us in advanced so that we did not evacuate from the area.  It can affect our family's health greatly.  I realized they had already sprayed prior to making the announcement to the public when I listened to the KLIV 1590 AM station at noon. They did not mention the time they began.  I got online to VCD website, and they had posted the news at 8:21am to inform the public while they started to spray at 8:00am.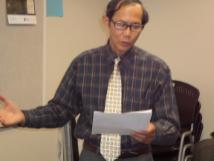 Hoa Vu, 05/22/14

I request you to notify us a week in advance so that we can prepare or evacuate from this area. Secondly, I request you to spray at midnight rather than during working hours because the pesticide will be absorbed by our bodies directly.  I also request the use of vehicles instead of airplanes because spraying by airplanes will spread the poison very far away.  According to the research, it spreads out more than 10X compared to vehicle spraying.  I mean you kill more people than mosquitoes; another words, it's out of control.

Back in 2012, we evacuated twice and in 2013 we evacuated once when they sprayed in our area 95136 zip code.  And after 1 to 2 weeks away in each evacuation, we still experienced bleeding noses and severe headaches when we came back.

Another problem, last year around the March time frame, VCD sprayed on zip code 95120 that covered Almaden Lake where our family went out for fresh air so that we had to go to the North side of the city to Kelly Park located on Senter Road.

About the May time frame, VCD sprayed on the King Road, Capitol Expressway & freeway 101 area.  Even though it did not cover Kelly Park but until today, over 1 year later, each time we go to the park, we still experience headaches.  That's why we have to go to the West side of the county to Cupertino Community Park.  Normally, I commute approx. 10 miles to work but I have to drive 18 miles to get fresh air from this park.  This is a big problem for me but at least we still have a place to go.  May I ask you to stop spraying so that we can survive.  I have a family member who has multiple health challenges and needs to go out once a day for fresh air.

Last but not least, by looking at the spraying schedule for last year, it came to my attention that VCD focused on densely populated areas.  I request you stop fogging pesticides in areas that have concentrations of ethnic minorities.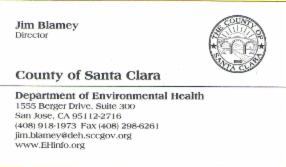 Jim Blamey's business card


In response to our request, Jim Blamey was more cautious and less apt to change products and methods of spraying.  He is relatively new to his job and is the highest officer of Vector Control District (over Russ Parman, acting-manager of VCD).  Joseph Deviney was somewhat open to our suggestions and interested in research into more alternative pesticides.  As a biologist he agreed to come across safer products.  Amy Brown admitted to live in the zone that will be fogged tonight but she felt it was better to get poisoned than to risk a mosquito bite.

========================================================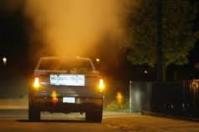 Một trong những xe đang phun thuốc muỗi West Nile Virus,
"xuống từng ngõ nghách trong khu vực nghi ngờ trải rộng 6.28
dặm vuông", theo lời Russ Parman, manager of Vector Control
District, Santa Clara County

Khi chúng tôi nghĩ đến việc thiết lập trang nhà này với mục đích giúp người dân hiểu về thảm họa thuốc rầy West Nile Virus và những chương trình giảm dân số của chính quyền liên bang.  Và sau thời gian nghiên cứu, tìm hiểu và quan sát việc làm của Vector Control District Santa Clara County (sccvector.org), chúng tôi nhận thấy cơ quan này đã phun thuốc rầy một cách bừa bãi vào những khu đông dân nhất là dân thiểu số.  Vì vậy chúng tôi tập họp một nhóm người lấy tên West Nile Virus Ad Hoc Committee gồm sáu thành viên đứng ra liên lạc với những viên chức cao cấp có thẩm quyền tại quận hạt để trình bày những tai họa gây ra cho chúng tôi và cộng đồng.  Dưới đây là nội dung buổi họp ngày 24/09/2013:

West Nile Virus Ad Hoc Committee meeting with
Agriculture and Environment Division, Santa Clara County
1553 Berger Drive, Administration Bldg
San Jose, CA 95112
Present:

- Amy Brown, Director Agriculture and Environmental Management
- Joseph Deviney, Agricultural Commissioner/Sealer




Amy Brown & Joseph Deviney's business cards

West Nile Virus Ad Hoc Committee members present:
Nancy Jamello, Hoa Vu, Dr. Keith Howe, Prof. Cheriel Jensen, Ruth Cole, Kathryn Mathewson



Nancy Jamello


The meeting began with Nancy Jamello introducing everyone.  Nancy spoke about her concerns for the contamination of our environment with pesticides and the unknown effects when these pesticides are used incombination. As an organic gardener she expressed her concern that her gardens are being poisoned, along with her pets, children, and families.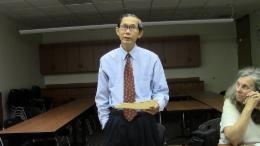 Hoa Vu & Kathryn Mathewson

Hoa Vu then spoke, explaining my concern for my community, and the many Vietnamese citizens who had been affected by agent orange, a deadly herbicide used on our country during the Vietnam war.  I shared personal family incidences of serious health problems, and how these people are now more sensitized and more susceptible to potentially deadly health consequences for the indiscriminate use of pesticides being sprayed on our homes during the night by Vector Control.

I requested that the Vector Control District stop fogging pesticides in areas that have high concentrations of ethnic minorities.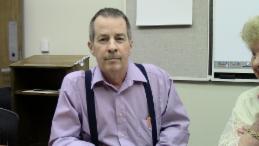 Dr. Keith Howe


Dr. Keith Howe then spoke, explaining that he has been studying the West Nile Virus and the pesticide "fogging" for over 5 years now. Dr. Howe explained that although the West Nile virus is deadly to crows, it is of almost no consequence to human beings. 80% of all people infected with this virus have no symptoms and don't even know it. 20% have a small fever and flu-like symptoms, and less than 1% have any serious consequences, such as encephalitis, or increased pressure of the fluid around the brain. In almost all of these latter cases, the patient is either very young (infants) or very old, with other health compromising conditions (such as AIDS, immunodeficiency, pneumonia, diabetes). 
Dr. Howe also pointed out that the West Nile Virus lab test itself has a serious problem. The test was developed by running contaminated tissue samples through a .22 micrometer filter. The West Nile virus itself is only .04 micrometers. This means that particles almost 6 times as large as the West Nile Virus were able to pass through the filter and contaminate the filtrate that was used to develop a test to identify the West Nile Virus. This is not accurate science. Any of those other particles that passed through the filter could be responsible for giving a positive test result, and it is therefore inaccurate and useless.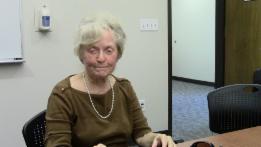 Prof. Cheriel Jensen (retired)

Cheriel Jensen introduced herself as a former Environmental LawProfessor at San Jose State University. She then shared her experience of being poisoned at her work place. She explained how there were a number of employees that got seriously ill, many of whom died from brain tumors, due the pesticides that were being sprayed in the building without the employees being notified.

She also discussed how the pesticides being sprayed by Vector Control have killed all the mosquito fish in the creek that runs through her property, along with the other insects, frogs, and birds.  She discussed how Vector Control (Russ Parman, Dave Rader, et al) had ignored the legal requirement for a current and valid EIR (Environmental Impact Report) and continued to spray the pesticides in violation of the law. She also stated how she contacted the District Attorney's Office, and he refused to enforce the law and said that he would contact the Health Department. She added that it is the D.A.'s job to enforce the law and put violators in jail, but he refused to do so, which she cannot understand.

Dr. Howe told her that several years ago he had complained to the D.A.'s office and was chuckled at, as he was told that he would have to hire a private attorney as they (the D.A.) do not enforce the law against fellow county employees. Clearly the D.A.'s office is not doing it's job, or worse yet, is aiding/abetting this criminal spraying of our communities with deadly pesticides.
   
Prof. Jensen further discussed that more law-suits and criminal charges are in the process of being drawn up, however, she has been interrupted so many times this year by the pesticide sprayings by Vector Control that she has had a difficult time getting it done. She has to leave town for up to a week each time the pesticides are sprayed to avoid potentially life-threatening consequences.  We are hoping to have the papers ready to file soon, in the Superior Court, to bring criminal charges to the perpetrators and a stop to the pesticide "fogging".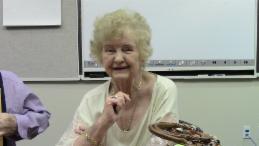 Ruth Cole

Ruth Cole then spoke up about an article in today's Mercury News Letter that explains how so many people are being poisoned and rendered infertile because of all the chemical pollutants in our environment. She recalled the malathion being sprayed by helicopters in the 1980's and said this is criminal and needs to stop. It is harming the people, the animals, the bees, the insects, the birds, and the people and entire environment. She stated it is madness and needs to stop!



Kathryn Mathewson


Kathryn Mathewson concluded the meeting by giving her credentials as a biologist and environmental ecologist who comes from a family history of farmers and agriculturalist. She explained how Vector Control is out of control, and the government agencies keep blaming each other for who is in control, and therefore responsible for the spraying of the pesticides.

She also explained that we are looking too much towards technology to solve our agricultural problems when we need to back-track to proven natural methods where healthy soil organisms with give us a healthier food supply and environment by keeping nature in balance.

The meeting concluded with Nancy Jamello thanking Amy Brown and Joseph Deviney of the Agricultural Department for agreeing to meet with us and discuss this important issue. They were very attentive and interested in what we had to say.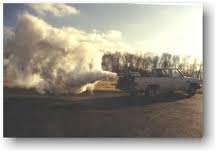 Một trong những xe đang phun thuốc rầy xuống San Jose







© Copyright 2016-2017 Friends Of The VU Heritage Foundation. All rights reserved
4457 Park Paxton Place - San Jose - California 95136 - USA
A Public Benefit Non-Profit Organization No. 3429996
Calif. Charity Registration No. 0139 619 7376
Federal Tax ID No. EIN 45-4160199
Tel: 408-644-6983

Website created by Hoa Vu and is solely responsible for its content.
Last update: 04/05/17


Mission Value Services Support Us Board of Directors