Ngày 19/7/2014, đại diện VU Heritage Foundation  gởi thư cám ơn Thượng Viện Hoa Kỳ đã thông qua Nghị quyết S.RES.412 trong đó yêu cầu Trung Quốc rút dàn khoan Hải Dương 981 ra khỏi vùng biển của Việt Nam.  Trong thư chúng tôi cũng trưng ra những tham vọng của Trung Quốc như việc đào kênh Nicaraguan Canal nối liền Thái bình dương và Đại tây dương với phí tổn trên 50 tỷ Mỹ kim và những dự án khác trên thế giới để yêu cầu Quốc Hội và Tổng Thống Hoa Kỳ hợp tác chiến lược với Việt Nam hầu ngăn chận Trung Quốc tiến về phía nam và kiểm soát những khu vực khác để bá chủ toàn vùng.
 
Dưới đây là nguyên văn bức thư:

July 19, 2014

·          President Barack Obama
·          All U.S. Senate members &
·          The House of Representatives

Dear Sir / Madam:

On behalf of Friends Of The VU, I would like to express my deep gratitude for the Senate's resolution S.RES.412.  To call on China to withdraw its Hai Yang Shi You (HD-981) drilling rig and associated maritime forces from their current positions, and to refrain from maritime maneuvers contrary to the Convention on the International Regulations for Preventing Collisions at Sea was commendable.
 
Also, other nations in this region, such as, South Korea, Japan, The Philippines, Malaysia, Singapore and Australia have become fearful of Chinese' occupation of this part of the ocean.  Furthermore, this part of the ocean belongs to Vietnam.

In the resolution, the entire Senate sets forth U.S. policy regarding the support of allies and partners in the Asia-Pacific region.  To assure continuity of operations by the United States in the Asia-Pacific region is not enough. By looking at the Chinese's plan to build the Nicaraguan Canal to be completed in 2019, and other global plans, we believe the Chinese' ambition sets forth to be leader of the world, and to dominate not only the Asia-Pacific region but other countries in other regions as well.  So we urge the U.S Government to make a mutual defense treaty with Vietnam in order to back up this nation from being taken over by the Chinese, then to spread their influence to the south and further.

With this occupation of the West coast of the Pacific by the oil rig and the completion of the Nicaraguan canal, China will have influence of both the West and East coast of the Pacific.  Then the Chinese can control shipping of the whole ocean.

I believe that the U.S. Congress and Executive branch of government need to do more intervention before it becomes too late.

Your awareness of this activity and commitment to balance the Chinese power is greatly appreciated.

I am looking forward to a reply.

Sincerely,

Hoa Vu, LCSW, MSW
Friends Of The VU Heritage Foundation
4457 Park Paxton Pl
San Jose, CA 95136 


  Sau khi gởi thư lên Tổng thống Obama được ít lâu thì chúng tôi nhật được hồi báo từ Tòa bạch ốc yêu cầu chúng tôi liên lạc với Phát ngôn viên (White House Press Secretary), Josh Earnest để sắp xếp một buổi cơm tối với Tổng thống.  Chúng tôi ngỏ ý muốn hội đàm với Tổng thống để trình bày những nguyện vọng của chúng tôi về hiện tình đất nước thay cho bữa cơm.  Ông cho biết sẽ đệ trình lên Tổng thống và thông báo kết quả.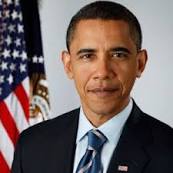 Pres. Barrack Hussein Obama
Tổng Thống Hoa Kỳ


-----Original Message-----
From: The White House < info@mail.whitehouse.gov>
To: paulv254 < paulv254@aol.com>
Sent: Tue, Jul 29, 2014 4:04 pm
Subject: "The President wants to meet you"


Tuesday, July 29, 2014
 
"The President wants to meet you"

"Would you be willing to have dinner with the President Tuesday night?"

That's what four special people are selected from President Obama.
 
Share your story with the White House and if you want to
write the President a note, you can do that right here.

Stay Connected

  Facebook, Twitter, YouTube, Flickr, Google+
 
This email was sent to paulv254@aol.com
Sign Up for Updates from the White House
Unsubscribe | Privacy Policy
Please do not reply to this email. Contact the White House
The White House • 1600 Pennsylvania Ave NW • Washington, DC






© Copyright 2016-2017 Friends Of The VU Heritage Foundation. All rights reserved
4457 Park Paxton Place - San Jose - California 95136 - USA
A Public Benefit Non-Profit Organization No. 3429996
Calif. Charity Registration No. 0139 619 7376
Federal Tax ID No. EIN 45-4160199
Tel: 408-644-6983

Website created by Hoa Vu and is solely responsible for its content.
Last update: 04/05/17


Mission Value Services Support Us Board of Directors